Posts Tagged 'bartonville illinois'
October 9, 2017
In February 2017, I was able to see the Bowen building on the grounds of the old Peoria State Hospital for the very last time. As of now, I don't believe I would be able to bring myself to go back; knowing the Bowen building is no longer there. There are photos sprinkled about the Internet of the demolition of a truly magnificent building that should have stood for the rest of time. It's a numbing feeling knowing all of the hard work and compassion that was infused into the building and the grounds for the sake of everlasting effects now remain within a faint memory. A lot of people have been fighting for a long time to get the Bowen building to disappear. Lack of money is what originally closed the asylum in 1973. Lack of money is what ultimately met the Bowen with its demise 44 years later. It's saddening to think about what the great Dr. George Zeller would think; to see this melancholy story of a lifetime almost wiped clean for no real good reason at all.
Where a lot of controversy surrounded the saving of the building and the reasoning behind it, my heart truly breaks for the Weiss family. Over the last 10 years, Richard and his daughter, Trish put in endless blood, sweat, and tears, attempting to restore the massive building and bring attention to its saving. It must be said that while they were attempting this overwhelming feat, they were catching considerable criticism for their true intentions. Richard and Trish wanted to save the building for its historical history but quickly discovered that the public was much more interested in the paranormal stories as opposed to the historical stories. Offering both paranormal and historical tours of the Bowen, they also found that the paranormal aspect actually brought in a little bit of the money they so desperately needed. A loan was taken out with the village to remove the asbestos so they could hold indoor tours. The loan, however, was given under certain conditions and a timeframe. Three years to make enough money to not only repay the $300,000 loan but to also continually progress in the renovation process. While they may have brought in more from entities like the TV show, Ghost Hunters, their individual tours at $5-10 a pop would have never brought in enough money to repay the loan. And in my personal opinion, the village knew this and planned on it when they gave the loan. Someone with deep pockets could have surely saved the building but some question if it would have even been worth the trouble with so much bureaucracy surrounding it. Still receiving criticism for using the paranormal aspect to try and save the building, Richard and Trish knew that they had to do what they had to do if they would have a fighting chance with such a time crunch. It wasn't as if they were boasting around town that they had a haunted building they'd like you to see. They pushed the historical aspect and knew their history so they could give genuine educational tours of an incredible place deserving so.
Richard worked in the mental health field for many years so he could truly appreciate what the Bowen had to offer. This was long before he had learned of its ghost stories and the folklore surrounding the history. He also knew that if he didn't try to save it, no one would. It had already been sitting empty for centuries and by the looks of it, would continue to decay. In a 2011 interview with me, Richard's eyes glimmered with hope as he said, "I just couldn't see it be torn down." The sparkle in his eyes could imagine all of the plans for what the building could possibly become. There was talk of the ballroom for weddings on the top floor, a hotel on one or two of the floors, a restaurant, and a historical museum. And let me tell you, it would have worked. That building was beyond colossal and people would have come from all over the world to experience an aspect of it… be the ghost stories or not.
I'd like to personally thank both Richard and Trish for their bravery in creating the Save the Bowen, Inc. foundation and donating so much of their lives to something that they saw needed to be saved. They kept hope alive that maybe the Bowen would breathe creative, positive light in the dawn of a new future. I will forever miss it and my heart will never stop breaking over how things transpired.
July 3, 2016
If interested in a DVD of FOR THE INCURABLE INSANE, use the "Donate" button located on the "DONATE" page to purchase.
Use the paypal donation link on the DONATE page – include your information (name, mailing address, email, phone) with your payment
$15 + free shipping
$5 + free shipping for those who previously purchased the $1.99 stream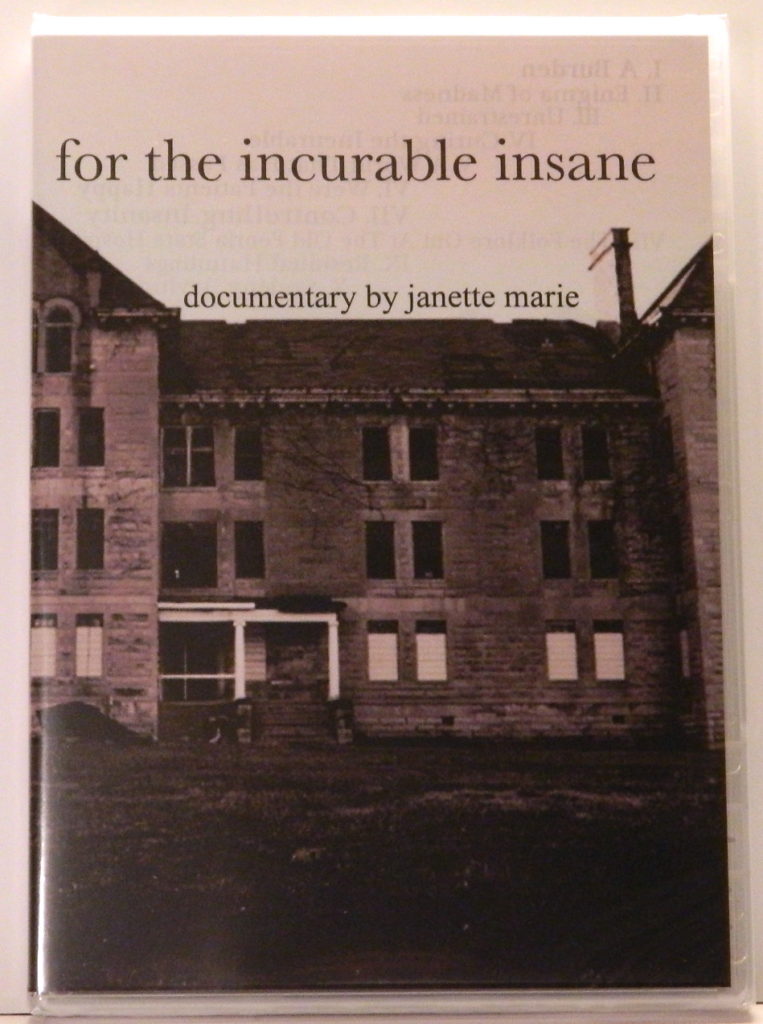 May 11, 2015
Probably the most popular question I am asked is, "How did you get involved with making a film about the Peoria State Hospital?"
The answer is: completely by chance.
I grew up about an hour and a half from the Peoria State Hospital and never heard a peep about it. May it be that I was young and just finishing my second year of college; one would think such an influential place would be known by all- young and old. In 2004, I had to go to Bartonville for a freelance job I had taken. When I drove by what would turn out to be the Bowen building, its majestic beauty arose a curiosity within me that I couldn't fight.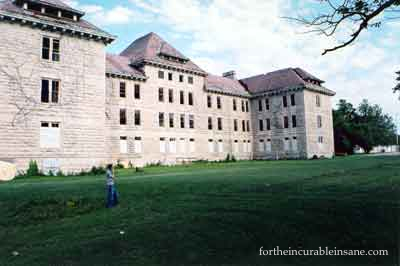 Weeks later, my friend and I returned to check it out. We went inside the now demolished cafeteria. Only after a moment of being inside, I told my friend I felt we should leave. The vibes I was getting from being there were unsettling, full of sadness. We went outside to get a closer look at the massive building and gazed at its unusual beauty in wonder. "What could it have once been?" we questioned.
Later that night, my friend instant messaged me with great excitement. When he had returned home, he started researching the place and learned that it was rumored to be a haunted abandoned insane asylum. I shuttered with joy, "How exciting," I thought and never really gave the place another thought.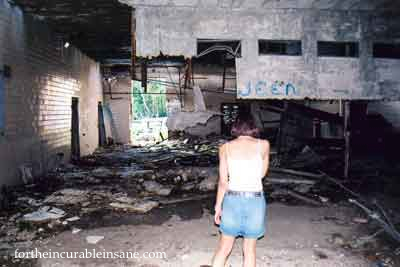 Fast-forwarding three years, I was given a short deadline of only four months to make a 20-minute documentary for my BA senior thesis. There were many subjects I wanted to cover but couldn't because of time or location restrictions. Upon brainstorming possible topics, my memory rehashed the old abandoned insane asylum I had briefly come across three years previous. To my surprise, no one had made any type of documentary about the place- even since it's closing in 1973. I couldn't understand why no one would be interested and willing to dig into such an involved story.
Remembering back to the feelings that came over me when visiting before, I was under the impression that the asylum was one of the bad ones. You know the stories- the maltreatment of patients, the neglect, and the experimenting. My mind wandered into the darkness, wondering what I would find when I would start learning about the secrets of the place.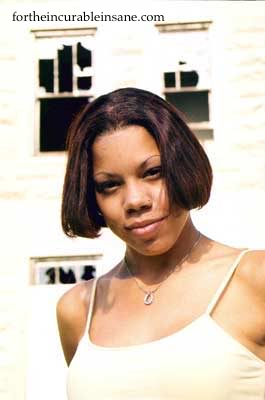 Once I started to dig deeper into the history, I realized that a 20-minute thesis wasn't going to be enough time required to explain the whole story. I simply didn't have the time but made do with what I had with the intentions of probably making a feature some time after college. The response I received from my peers and community were overwhelmingly positive. Some said, "This should be on PBS!" I would laugh as I felt my thesis wasn't anywhere near PBS quality. We were given a strict 20-minute cutoff as well as four very brief months, which I was juggling along with a full-time school schedule, part-time production schedule, and a part-time waitressing gig. The time wasn't there that required a full storytelling. And even now, after all these years of working on this project, there are still things I wish I could have included in the film. Two hours is already asking a lot of your viewers, but I could have easily added another hour just to tell some of my favorite stories I came across in my research.
Through it all and all that I have learned, I still find it mind-blowing that many people (especially Illinois natives) have never heard of the Peoria State Hospital.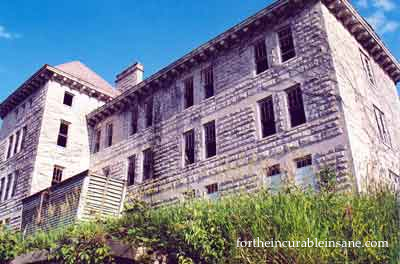 Many of my interviewees agreed that this place is one of those places that can suck you in. The true stories of its embedded history leave you craving for more. What happened and who lived there? What did they do and why were they there? I had so many questions, more questions than available answers. There's a lot I still wish I knew about the asylum but what I was pleased to discover all those years ago was that the Peoria State Hospital wasn't one of those evil asylums of the 20th century. Dr. Zeller's work was progressive as well as absurd to outsiders. But it was here that helped shape the humane side of mental treatment in America. I only hope my film helps to educate those ignorant to mental illness as well as those oblivious to the importance of saving the historical grounds of the asylum. The worth that can be found within these stories is truly invaluable.