Posts Tagged 'independent documentary'
August 21, 2014

FRIDAY: DAY 5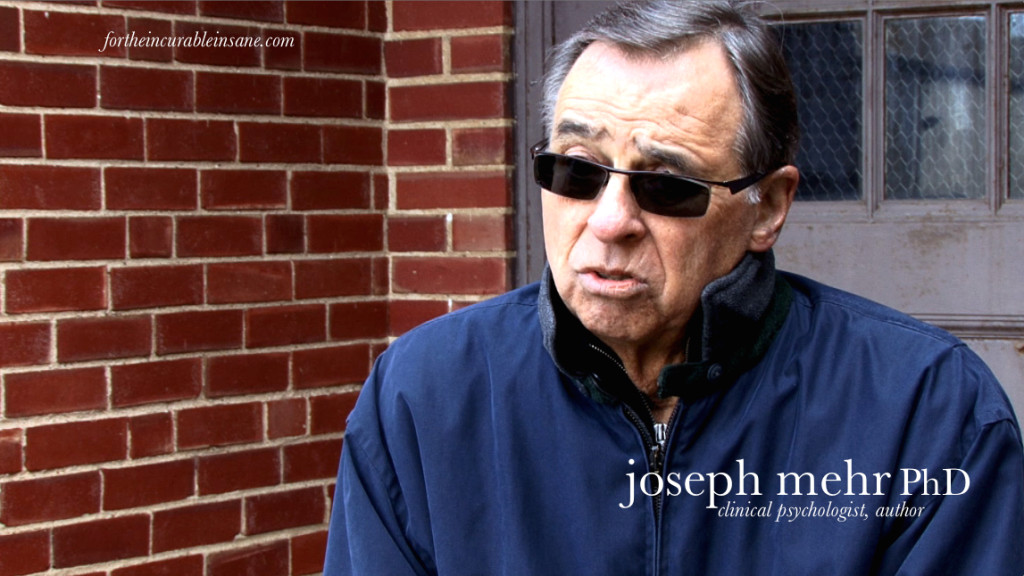 10a- Interview with clinical psychologist & author, Dr. Joseph Mehr
12:30p- Quick Lunch Break & change locations
1p- Interview with author & folk historian, Michael Kleen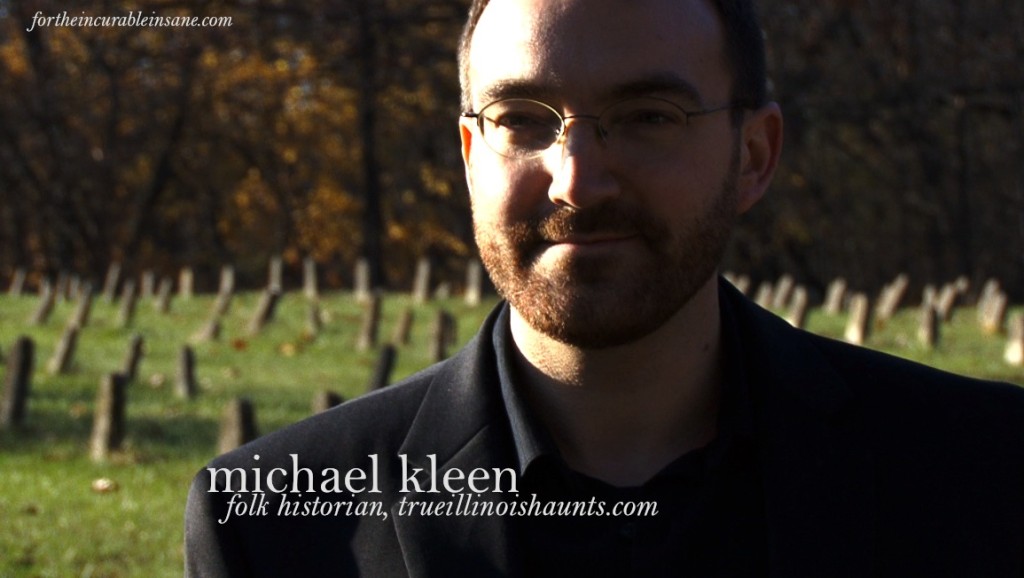 3p- Last minute cancellation Interview with author, Stephanie McCarthy
3p- Rescheduled b-roll Cemetery III shoot from Monday: Day 1's fog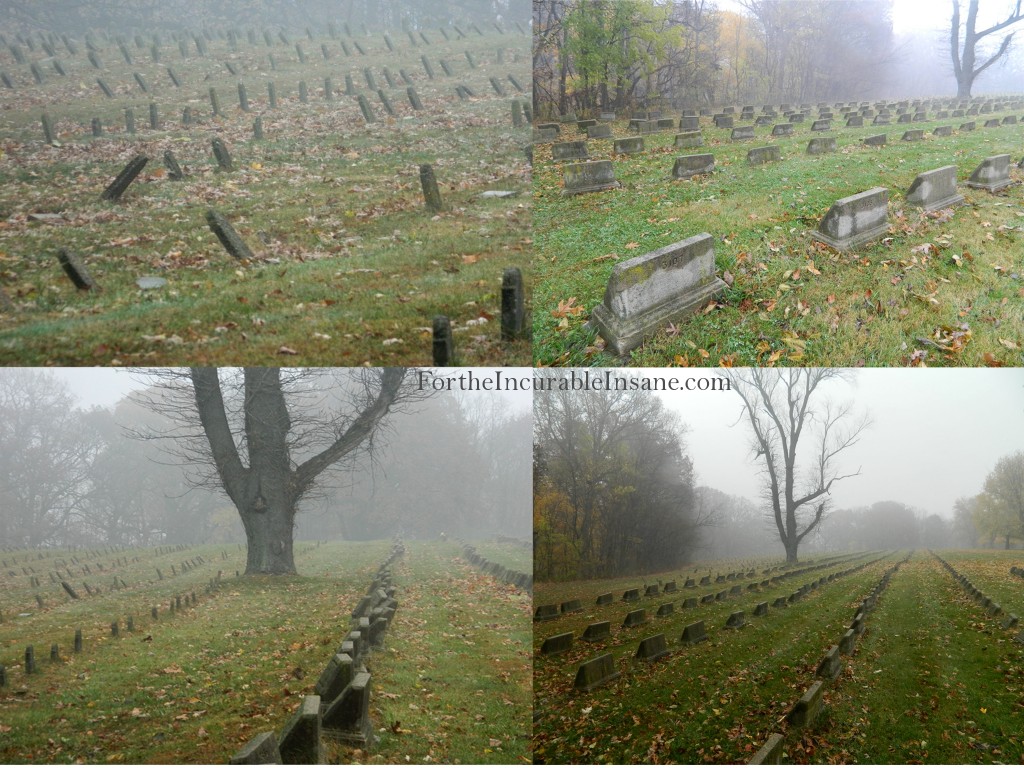 4:30/dusk: Final shots, pack up equipment
6p- Rewinding tapes, dinner, hot shower
8p- (Dailies) Begin Logging & Uploading the day's footage/DAY 6 Prep work-
interview questions, organizing releases, primary & secondary locations, phone numbers & address location verification, potential rescheduled shots if time, quick lunch plans, equipment prep, charging batteries, cleaning lens, etc.
Prepare to do it all over again tomorrow!
July 8, 2013
After receiving my Cinema degree, it quickly became apparent that I needed to work to survive.  No time was allowed to work on the projects I wanted to work on.  There was laundry to do, errands to run, jobs to work… absolutely no time to even begin the beginnings of research to make a documentary.
Then tragic fate happened and I was given the gift of time.  Years ago, I underwent emergency knee surgery and never fully recovered as I was diagnosed with a couple of rare degenerative joint disorders.  When I was unable to work at my job because I could not walk, it was difficult not to fall into a deep depression being young, disabled, and without insurance.  I needed to occupy my mind with something positive to make light of my situation while I desperately tried to find a surgeon who could and would perform an experimental, speciality knee surgery.  I was finally able to work on the passion project I so needed to be working on as time was running out for the abandoned buildings on the grounds of the asylum.  My downtime was meant to be even though I wish deteriorating health upon no one just to be given the time to work on your passion project!
Time is all that research needs.  And my time went straight to scouring the internet.  I found archive databases, which provided me access to use important historical photos.  Various websites gave me all kinds of different information on the facts and myths surrounding the asylum.  Repeat names of the living found themselves on my potential interviewee lists.  But the internet only could take me so far.  I needed to go to the Village of Bartonville and research further and I needed to find people who were knowledgeable of what was truth and what was myth.
Donations from believers made the production possible.  My mother flew me from Los Angeles to Chicago so I could go down to Bartonville, Illinois to do extensive research on the Peoria State Hospital.  I spent hours going through files and annoying the library personnel.  But my time was very limited and the stacks of boxes and binders weren't shrinking.  I combed through the files and photos like a mad woman, looking for anything that went along with the internet research I had already been conducting.  Those files were then marked with post-its and put back in its proper file.  Once I realized I only had about an hour left, I needed to get over to the copy machine.  There was no time for coins; I needed the key.  In a mad dash, I threw papers around in an organized fashion, making plenty of noise, as the machine was anything but subtle.  I hadn't gotten through all the files and after getting back to Los Angeles, I felt an itch to get back to Bartonville to see what I had completely missed out on.  It took months to go through all the scans and they left me with even more questions and more to research to do.
I had to figure out how production was going to go down.  That's when budgeting began and necessities mapped out.  I needed a camera and a crew.  If I shot most of the interviews outside, I could eliminate the need for production lights, thus, cutting costs drastically.  Knowledgeable interviewees and friends and family who would be willing to work for free needed to be sought out.  Craft services needed to be home prepared and all the production chairs definitely weren't going to match.  It was determined then that the camera and sound equipment would be the biggest cost for the production.  I knew if I could get the camera donated for one week, I could make the film happen financially.  That's when I believe my good karma came into play.  I was able to write to many people and found someone who believed in the project and donated equipment on the grounds that the film would come to a completion.
When I returned to Bartonville for the week of production, I had to set aside some time to get my hands on those files I had missed the year before.  To my surprise, someone had donated their time to reorganizing all of the Peoria State Hospital archives on file at the Alpha Park Library.  Everything was labeled and any additional information known was attached to the document or photo.  Unfortunately, I found many files that I had scanned the previous year were now missing, specifically older documents; documents so delicate, they were literally falling to pieces.  One of my favorites was an old receipt with Dr. George Zeller's original signature.  To think that the legendary Dr. George Zeller held that piece of paper was surreal as it was so casually filed away between two pieces of white computer paper.
The donation of time from my crew helped tremendously.  They helped me set up, tear down, ask questions, comb through files, pick up, hold, push, pull things… they were incredible!  But I was running the show, and it wasn't always the picnic it sounds like it can be.  All the decisions had to be made by me and at times, it was very overwhelming.  It was in these moments, I realized why some filmmakers chose to work in pairs.  However, lone decision-making would give me my own film and I was determined to make it work and power through to the end.
This entire blog describes how I have gone about making this documentary that has grown so dear to my heart.  You too can make a documentary if you just put the time and passion into it!  In turn, it could perhaps change the world.
January 31, 2013
The narration sessions for the film proved to be much more work than expected.  Of course, I put way more on my plate than I should have… but I knew I wanted to get as much material as possible to work with.  We were on a tight schedule and had a lot of sessions to hold.  Hans and I were able to gather 15 narrators total who followed through with their commitment; which most of them read multiple readings to pick up the slack of the flakes.  It was difficult for me to determine which incredible stories should be read.  I knew it wouldn't be possible to include everything… but I also knew the project was evolving as the months went by and I didn't know exactly what it would be a year later.  The basic idea of what the final product would be was there but I had no concrete specifics beyond the big player stories of Rhoda Derry and Bookbinder & big player issues like the rise and fall of treatment.  My research binders were overflowing with stories and story ideas yet, I had to filter.  Which stories had the most impact?  Were the most touching?  The most gut-wrenching?  The interview questions for the interviewees were, you could say, obnoxious.  I had so many questions dealing with the facts and myths surrounding the Peoria State Hospital; and didn't want to leave anything behind or any rock unturned.  If I was going to make this documentary, I wanted the truth out there.  But, there were simply too many stories for one feature-length film.  I decided I'd have the narrators read all my favorites and choose later which flowed better with the interviews.
In post-production, I was faced with my known fate to make the decision of which narration sessions needed to be cut completely.  Nearly all of them were chopped in half but still, more needed to go.  The film was obviously way too long and there was no way everything could stay.  Cutting three narrators completely along with their great sessions made me feel what perhaps Hollywood actors feel when their one scene is cut from the movie entirely.  It didn't feel good and I wasn't even the one being cut.  I knew the most challenging part of the film process would be cutting it down to an appropriate length.  It was obvious when I began the project that, in the end, it would be too long.  With 14 interviewees and 15 narrators, my head was spinning.  All I could do was ask myself, which stories HAVE to stay and which lessons are most important?  That helped most with the cutting.
Rhoda's Nurses -feat. Ted Wulfers
Featured here is Ted Wulfers as Dr. George Zeller.  The attached video link is the narration conclusion to one of the most incredible stories in American mental health history.  Rhoda Derry's tragic story goes unparalleled and will certainly stick with you for the rest of your life.